A identidade visual do quinto espetáculo do grupo Quatroloscinco busca representar visualmente a mesma austeridade das propostas de encenação. Unindo caos e minimalismo, a caligrafia rudimentar e intencionalmente incorreta ganha centralidade, representando a precariedade da razão humana.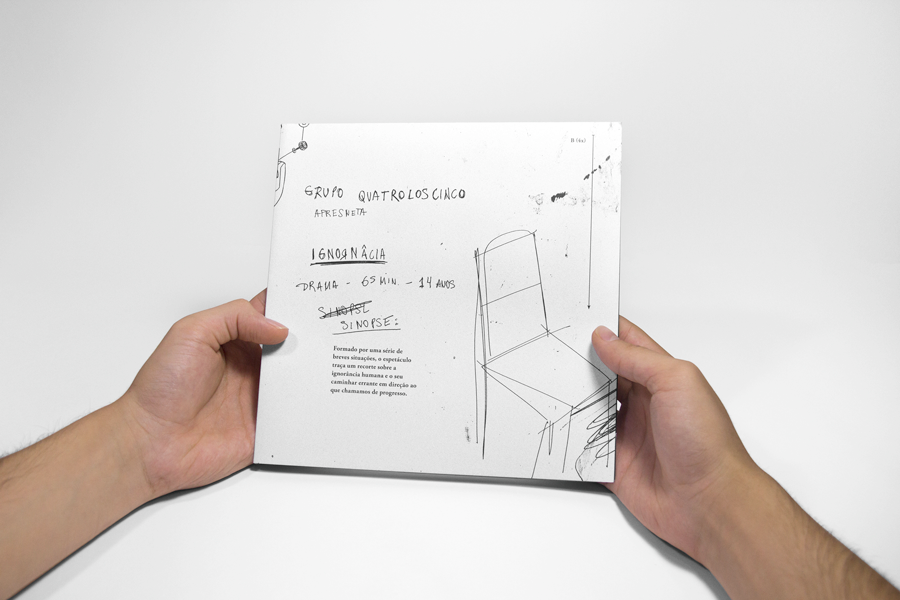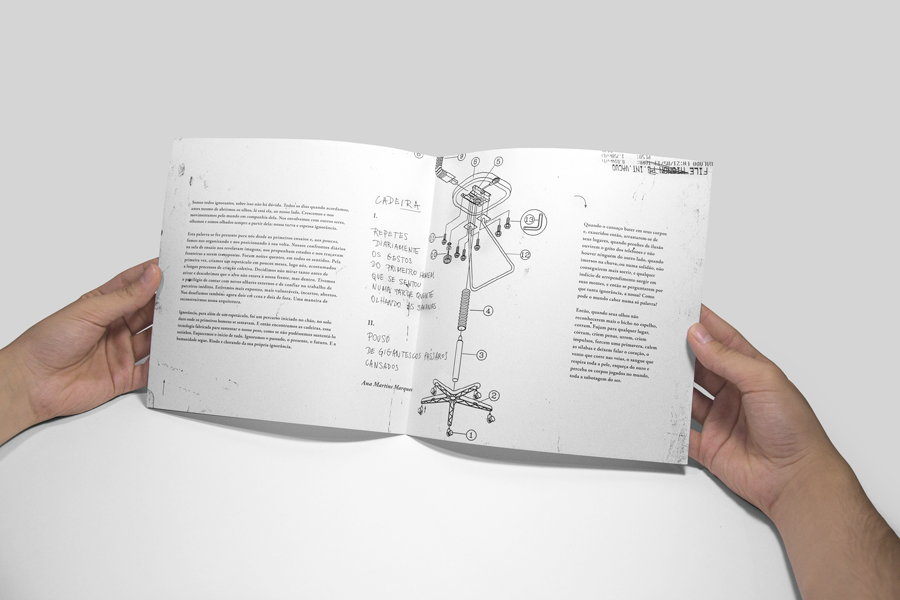 O texto do espetáculo se tranformou em um livro e foi publicado pela editora Javali.
The text of the play turned into a book and it was published by the book publisher Javali.