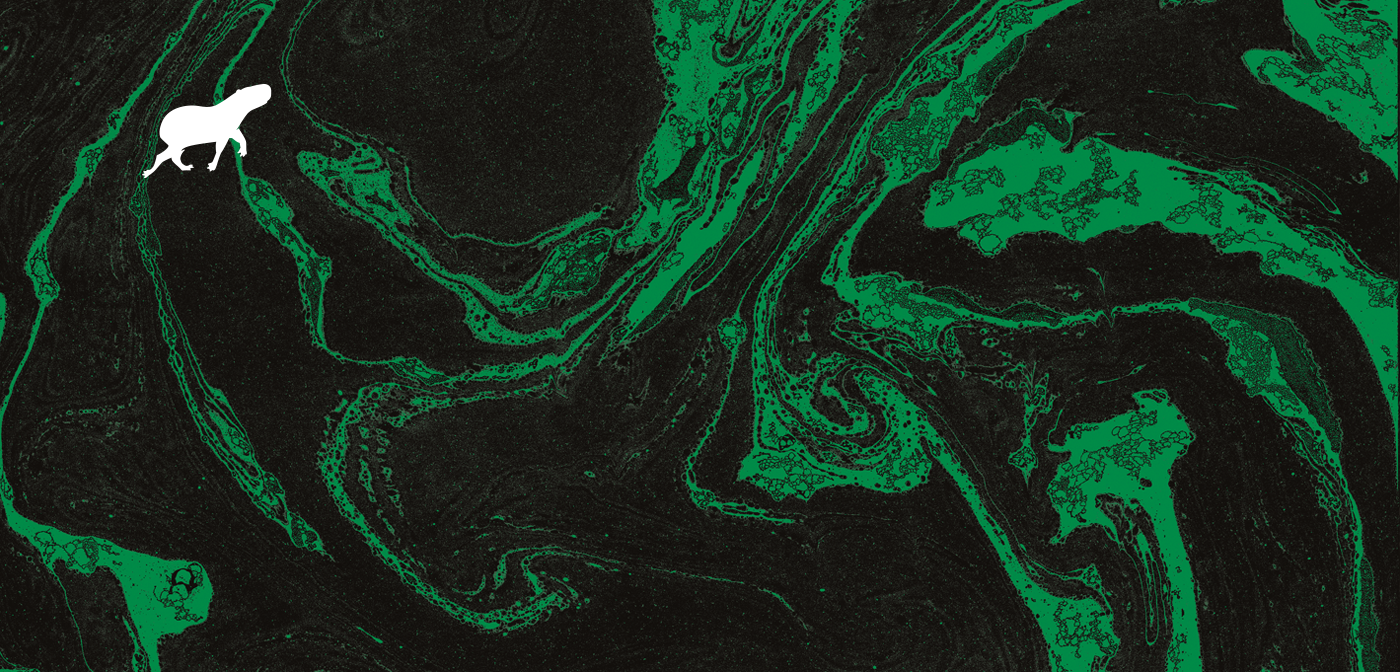 18º Festival de Curtas
de Belo Horizonte

O Festival Internacional de Curtas de Belo Horizonte, realizado pela Fundação Clóvis Salgado, ocupa um lugar de destaque no calendário cultural da cidade. Em sua 18ª edição, o Festival exibiu 136 obras, fruto de um trabalho intenso de apuração dentre mais de 2500 filmes inscritos de todas as partes do mundo. 
Durante o processo de curadoria, percebeu-se um retorno de experimentações analógicas e na proeminência desta estética nas produções audiovisual, em contraponto às tecnologias digitais do cinema atual. Fomos convidados a pensar a identidade visual da 18ª edição do Festival a partir destes processos experimentais e táteis, lidando com a imprevisibilidade como um eixo conceitual.
Produção do teaser: Apiário | Fotografia: Athos Souza
The Belo Horizonte International Short Film Festival, held by the Fundação Clóvis Salgado, stands a prominent place into the citys cultural calendar. In its 18th edition, the Festival exhibited 136 works as the result of an intense work of curatorship among more than 2500 films registered from all over the world. We were invited to create the visual identity of the 18th edition paying special attention to the experimental and tactile processes that aim  umpredictability as a conceptual axis.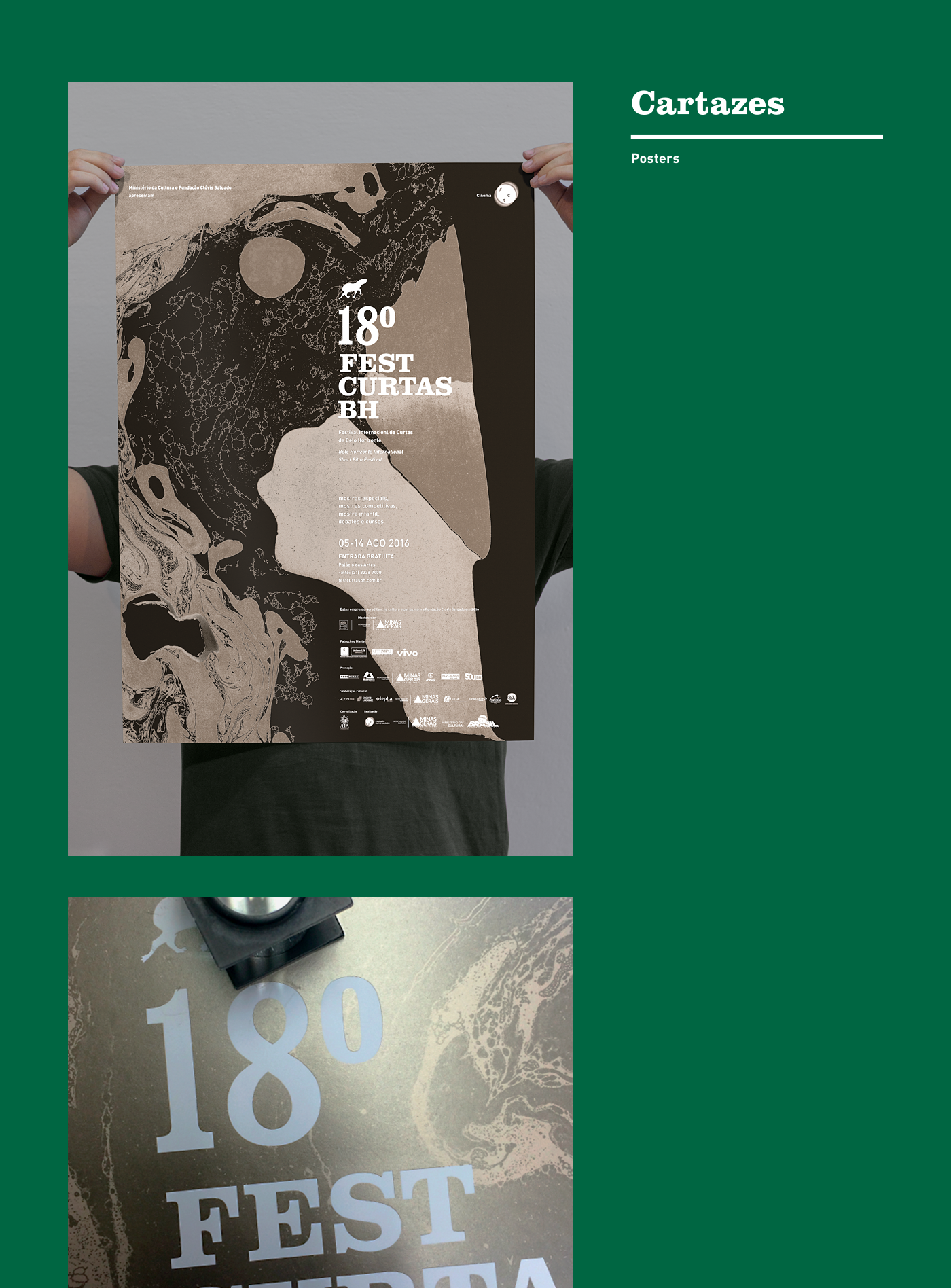 O cartaz foi impresso em duotone com a utilização de Pantone metálico dourado e preto.
The poster was printed in duotone with the use of golden metallic and black Pantone.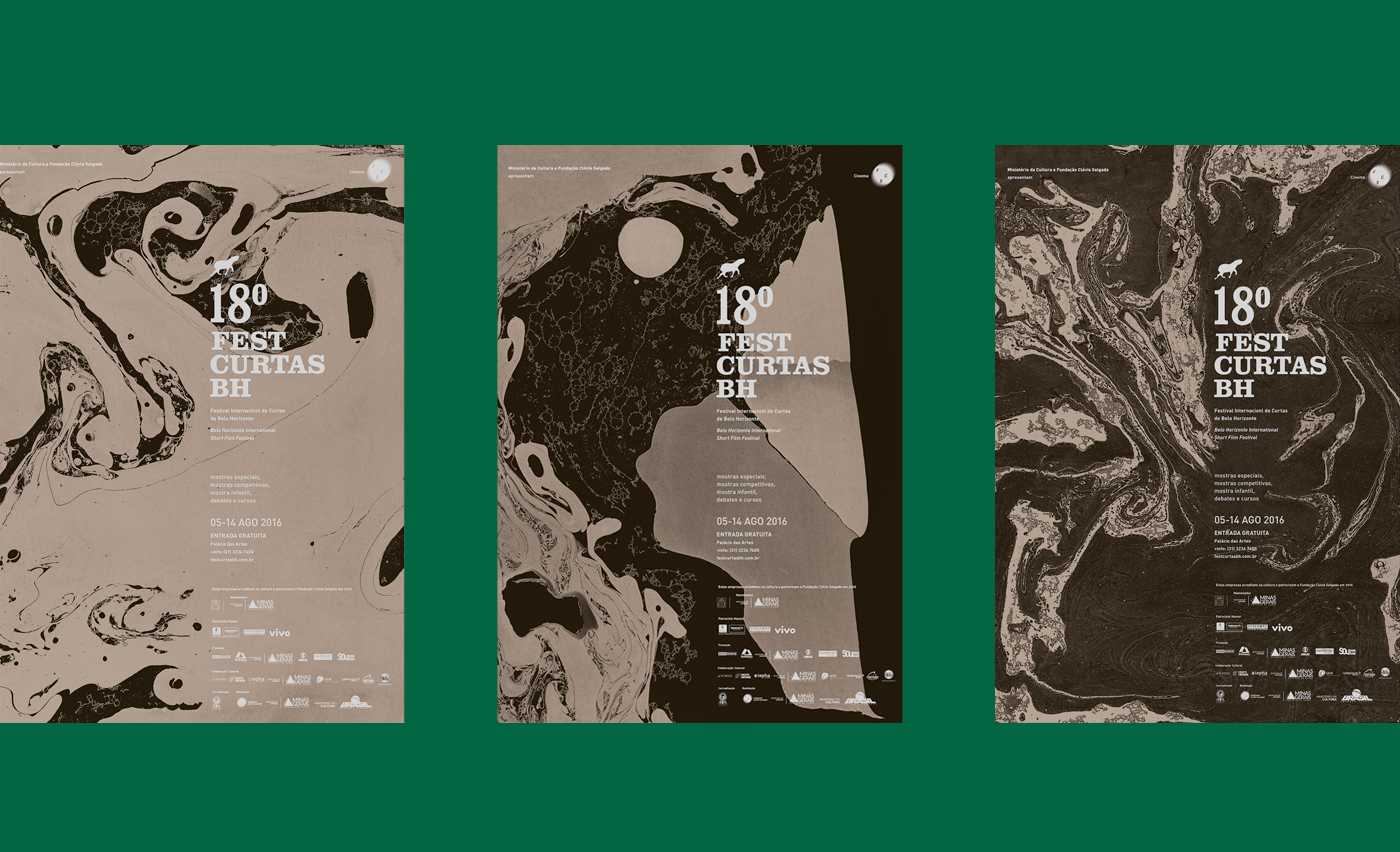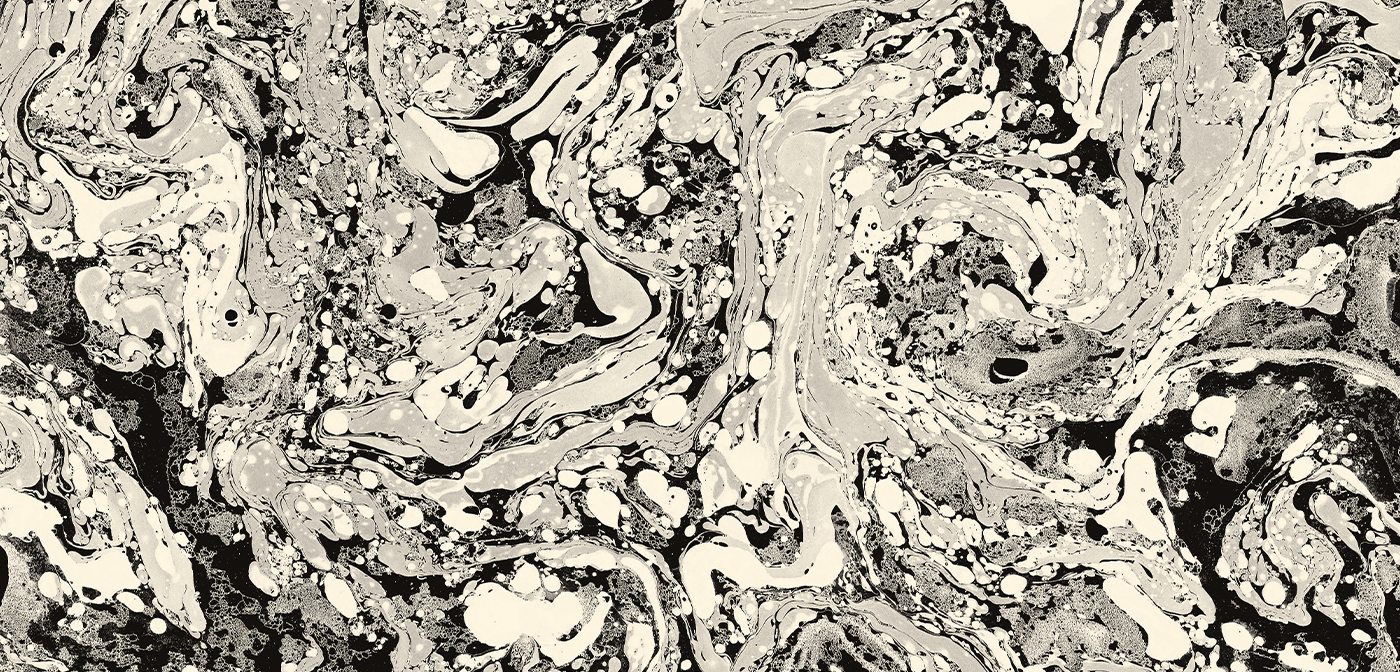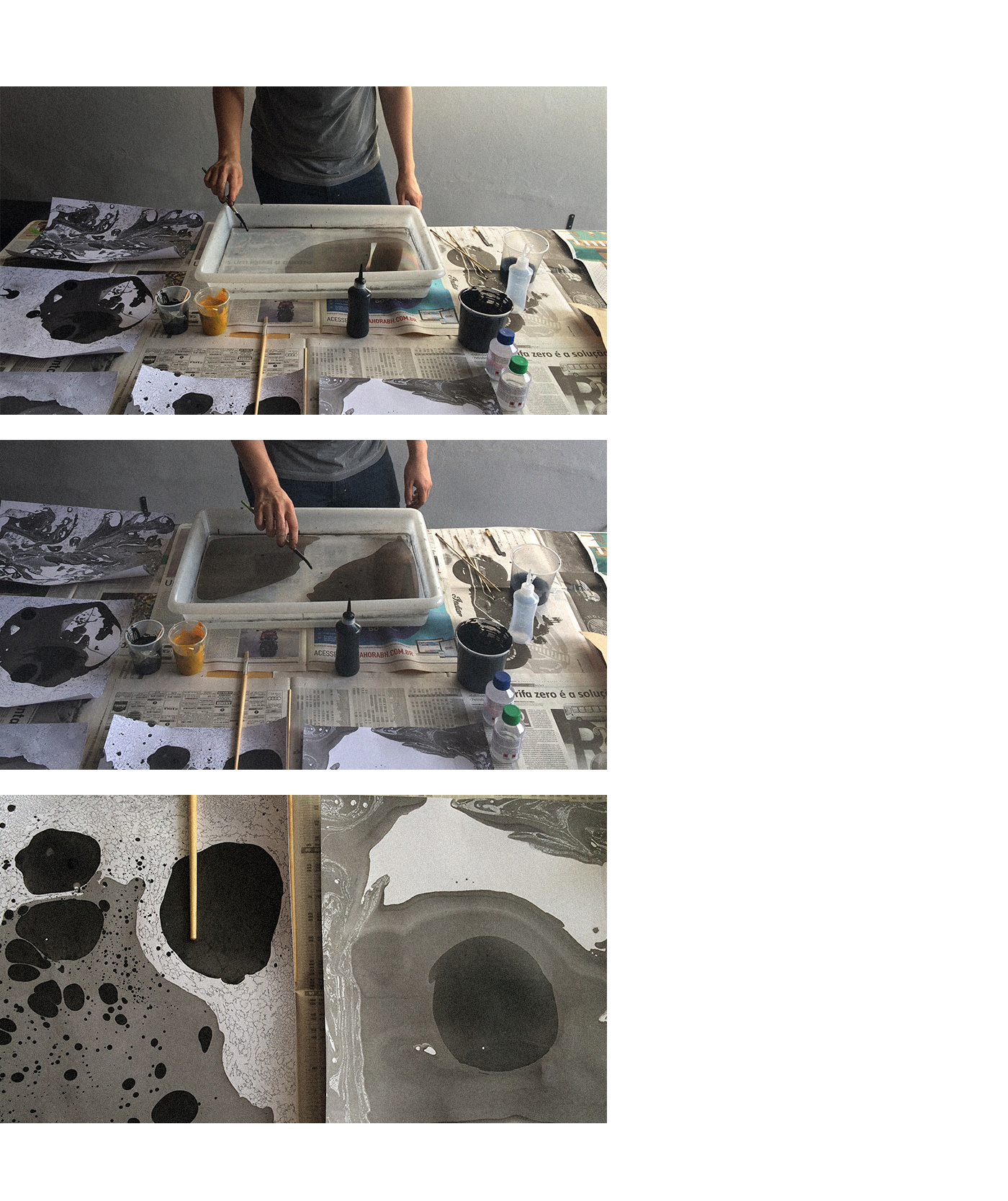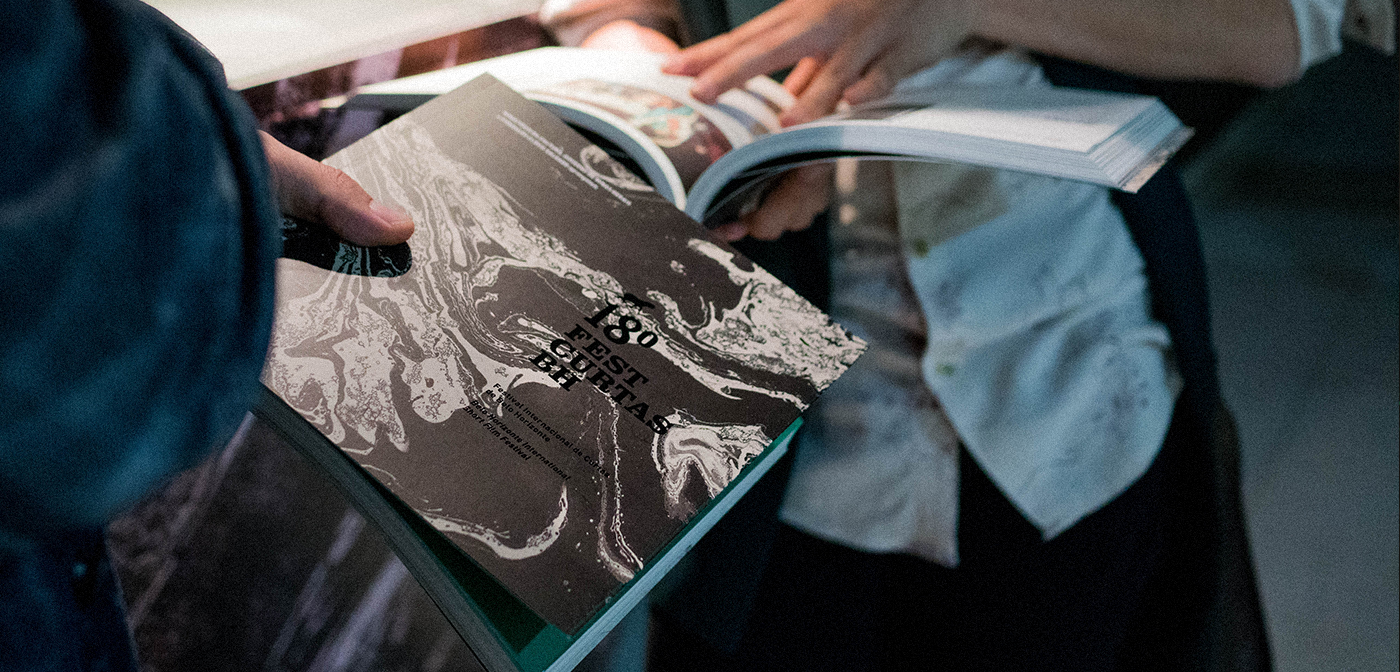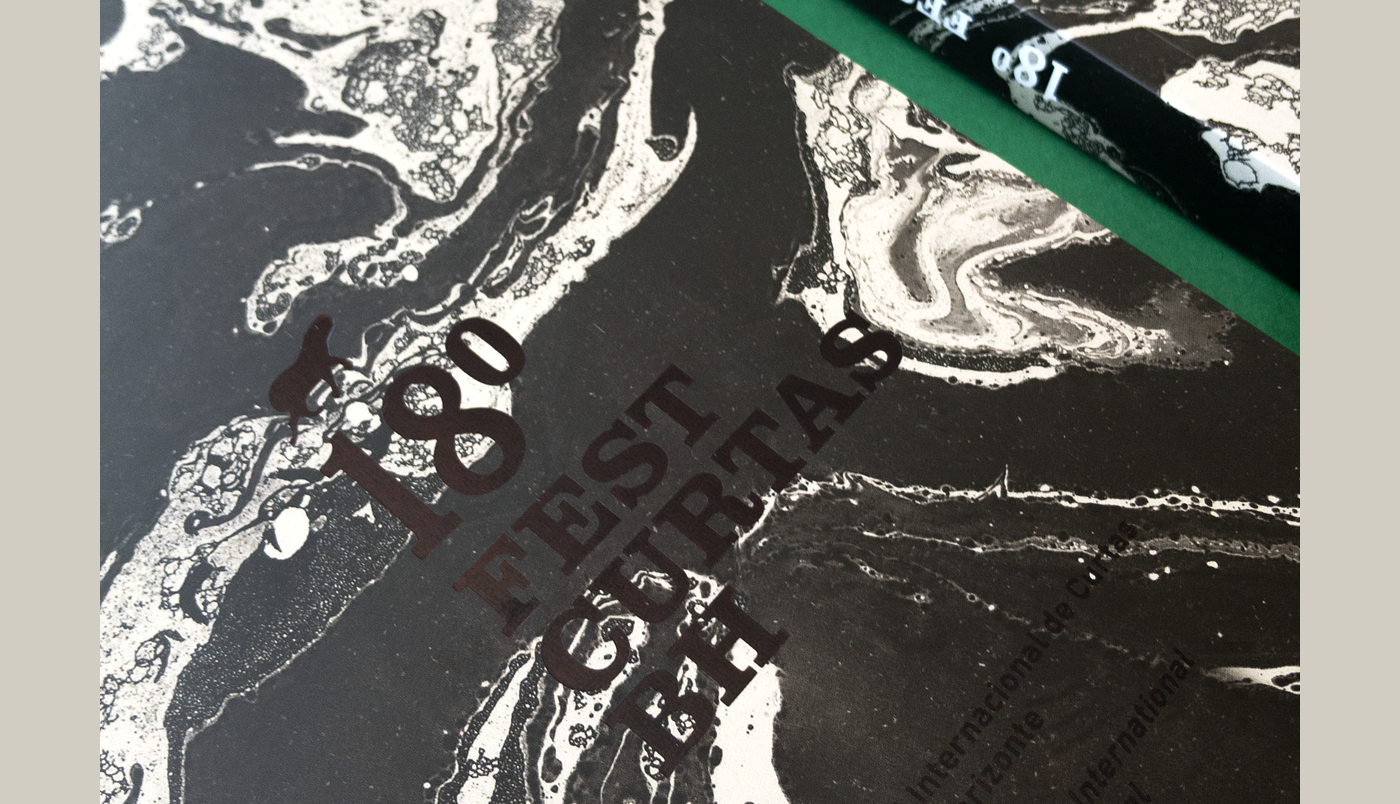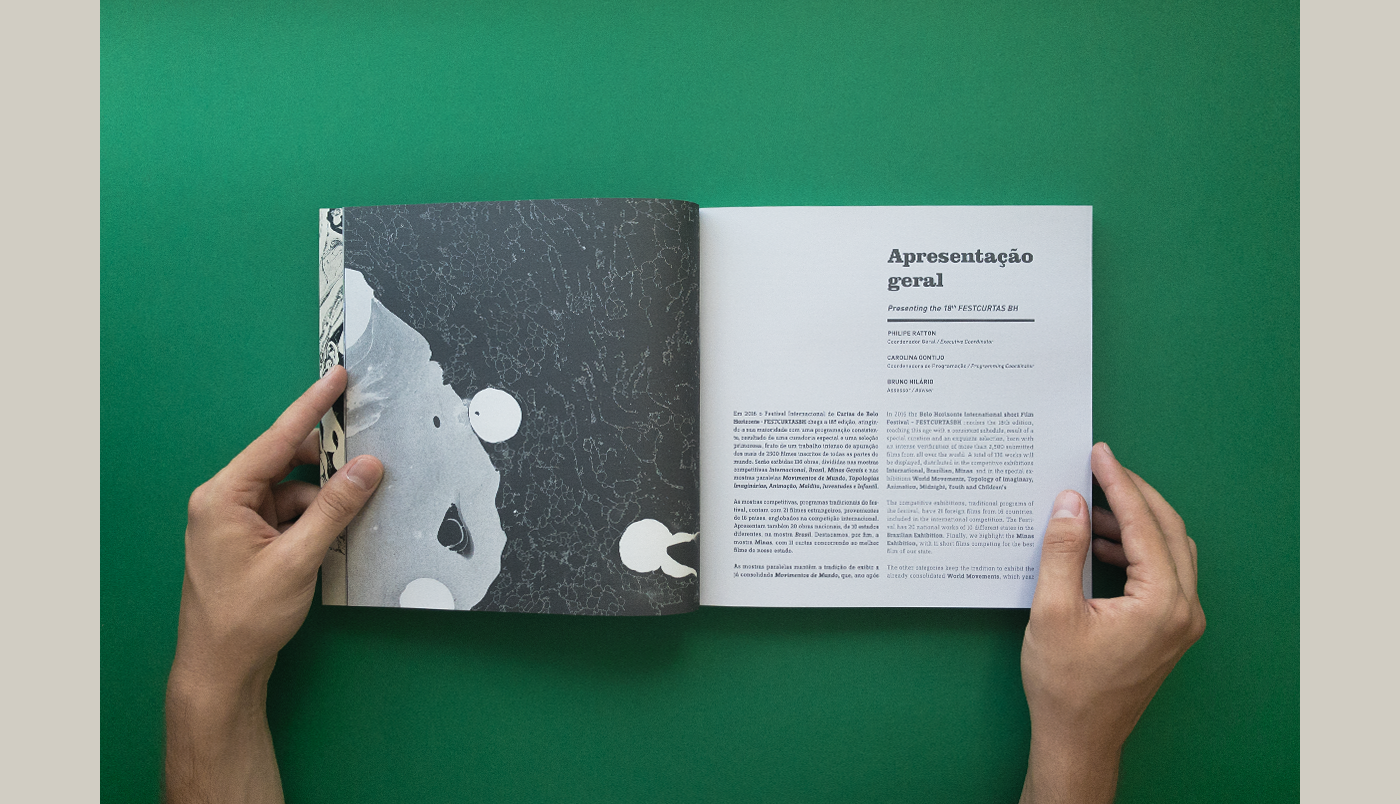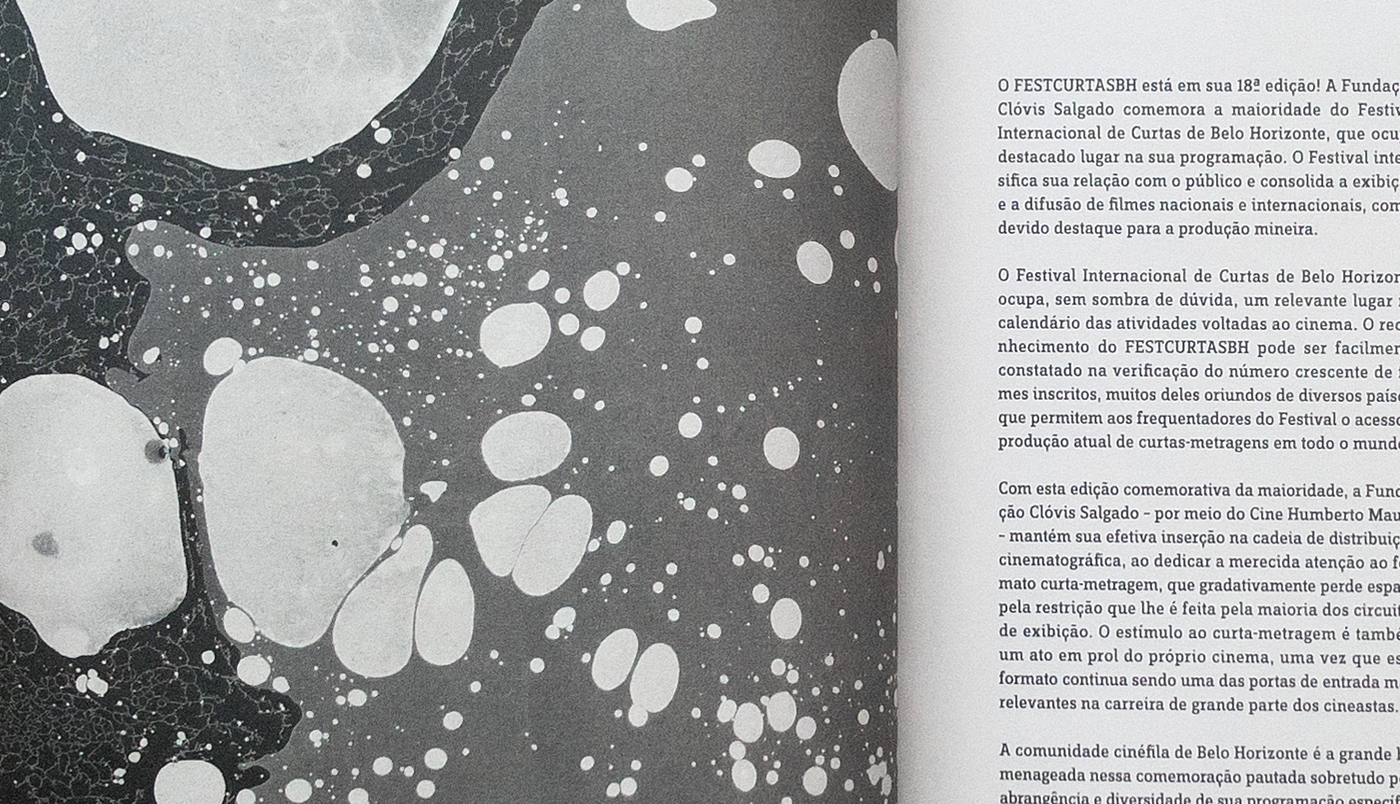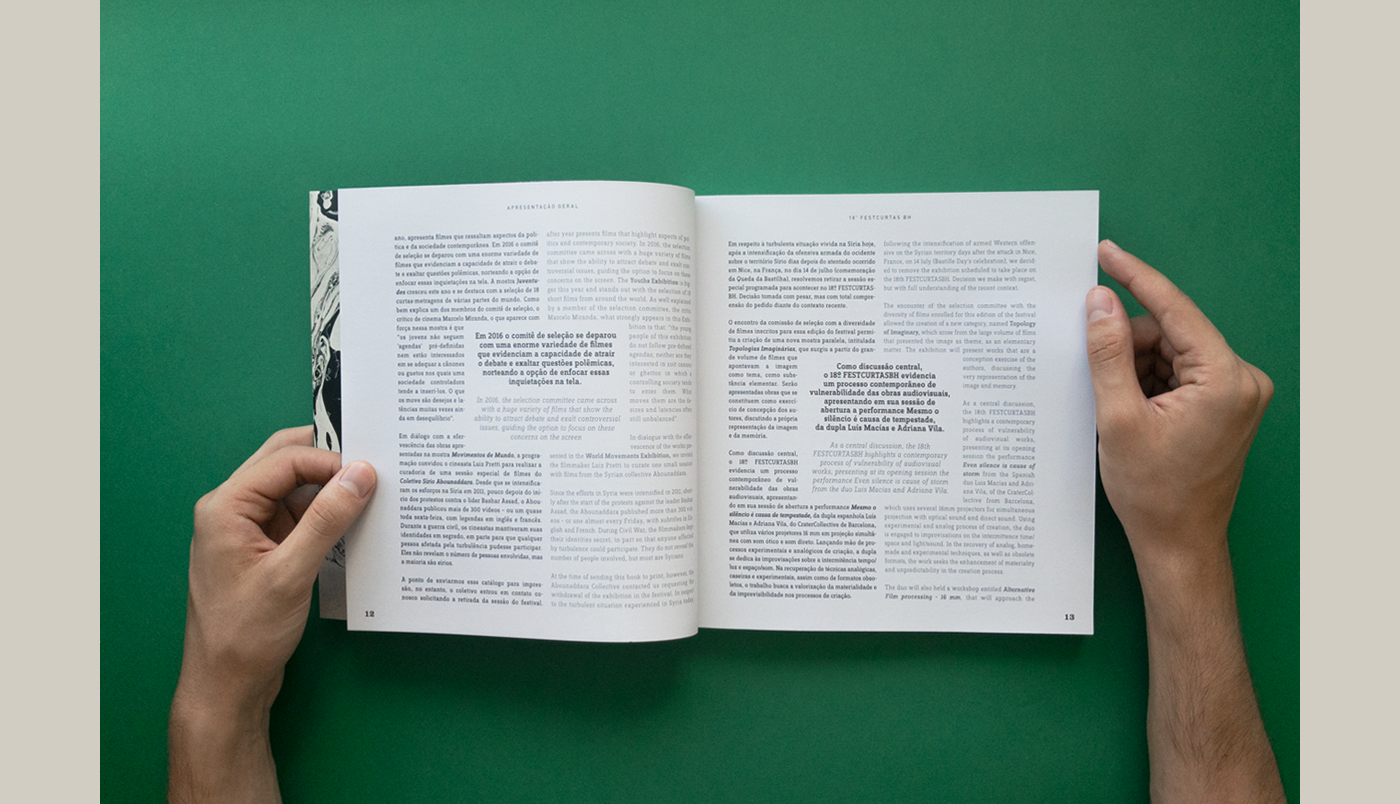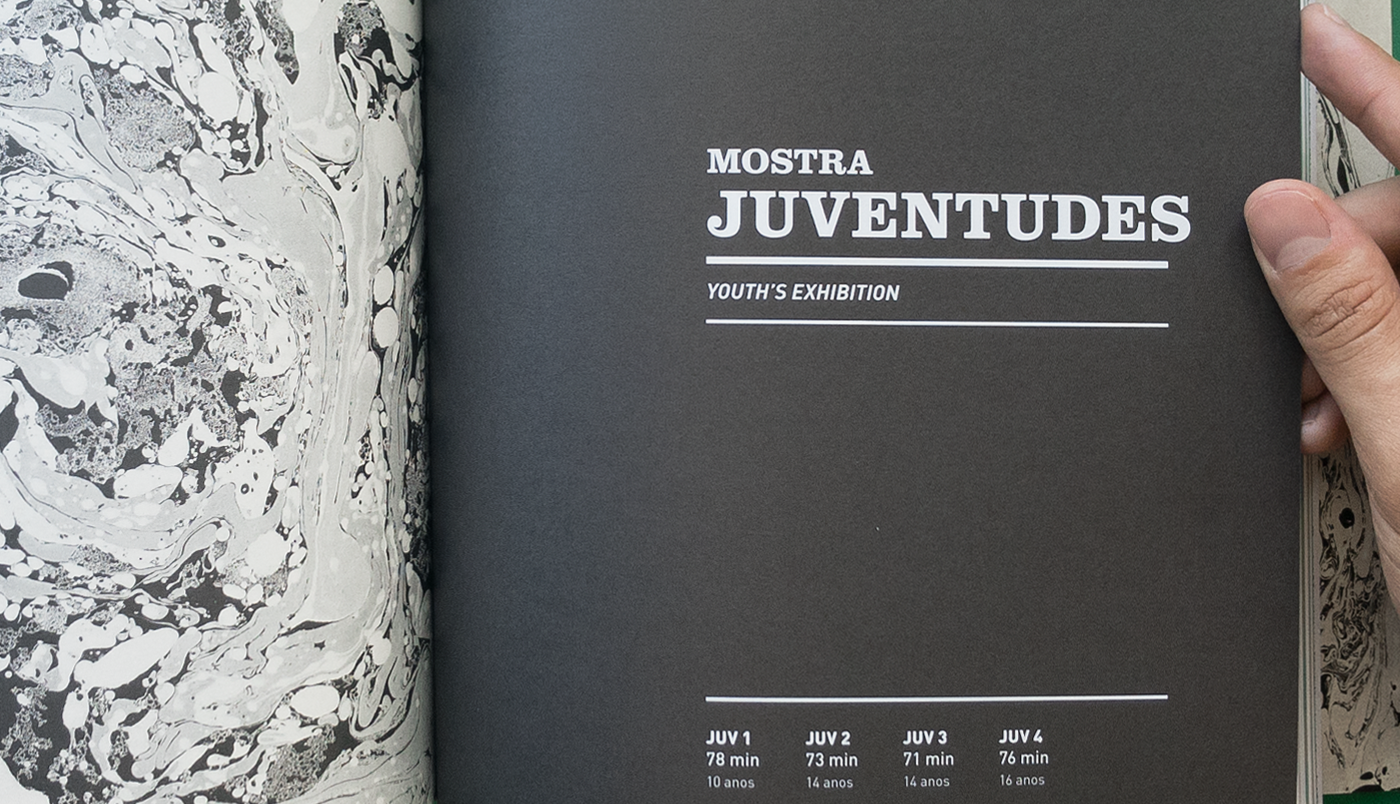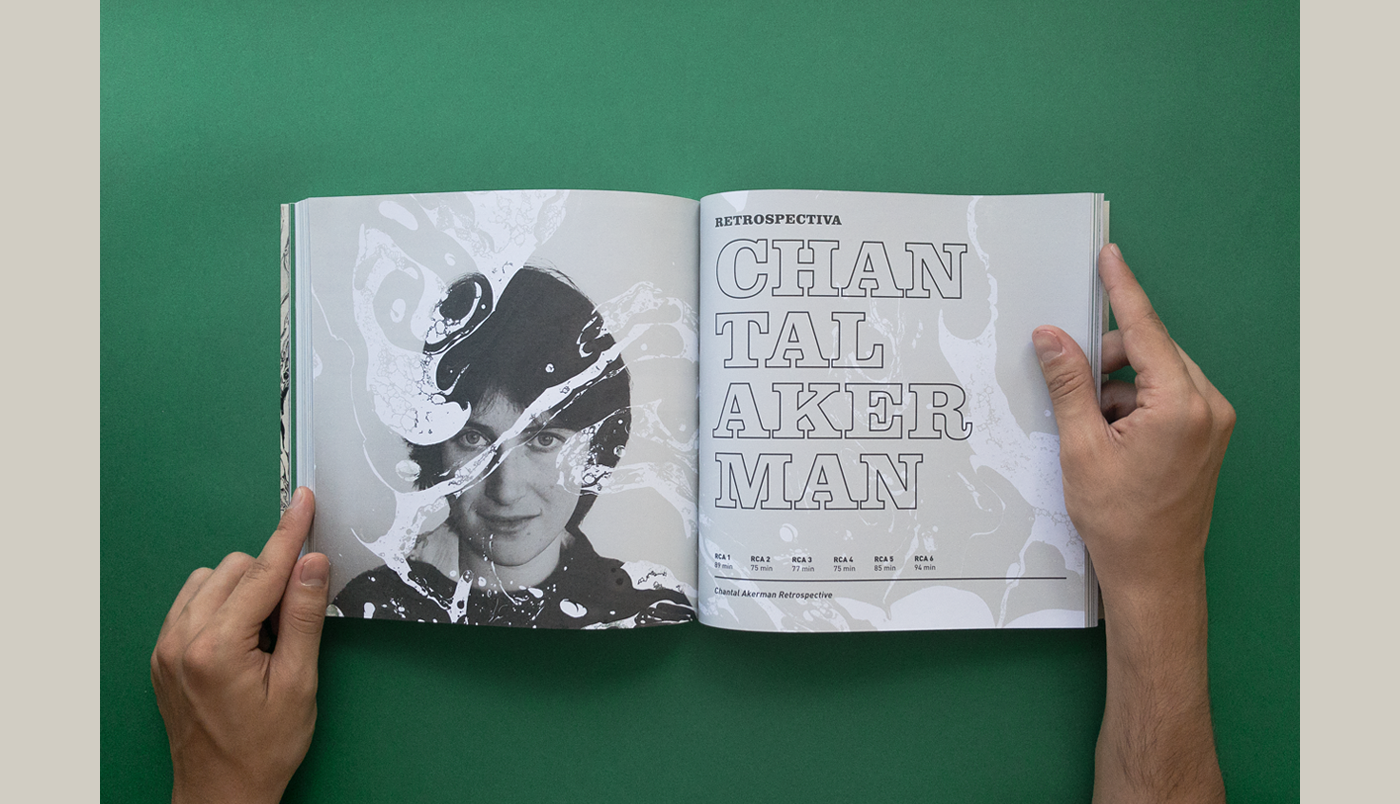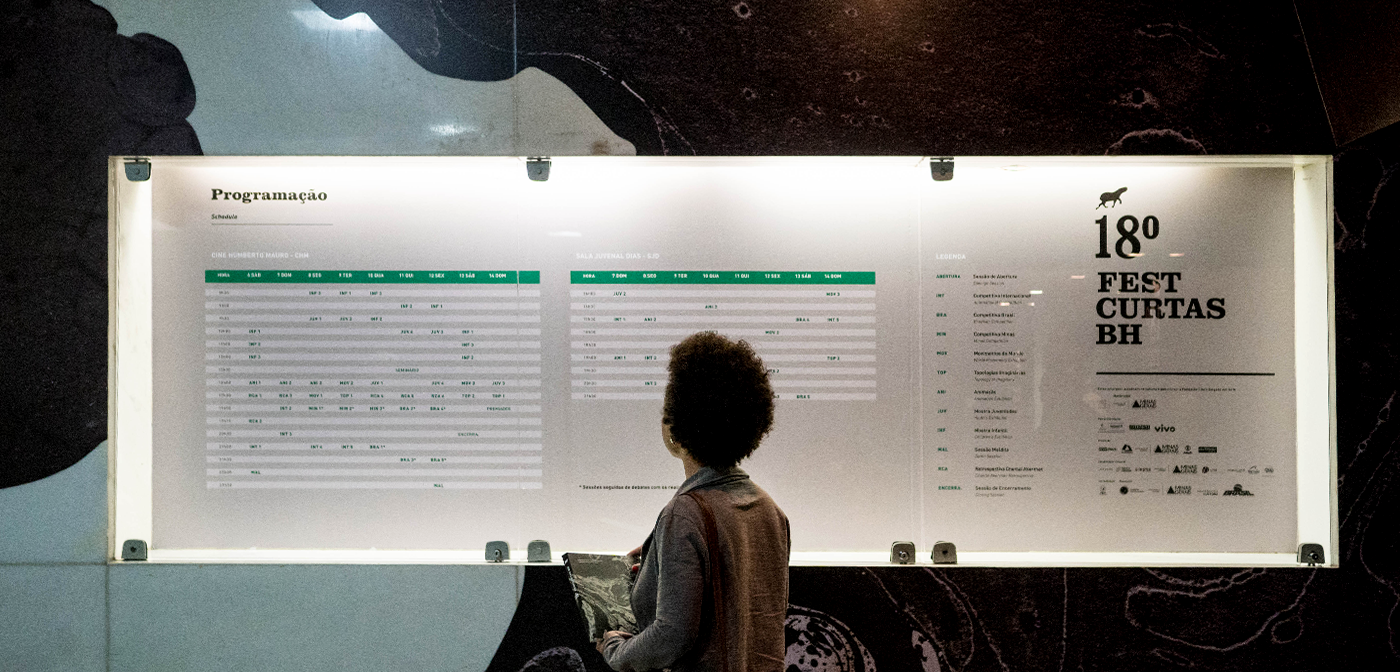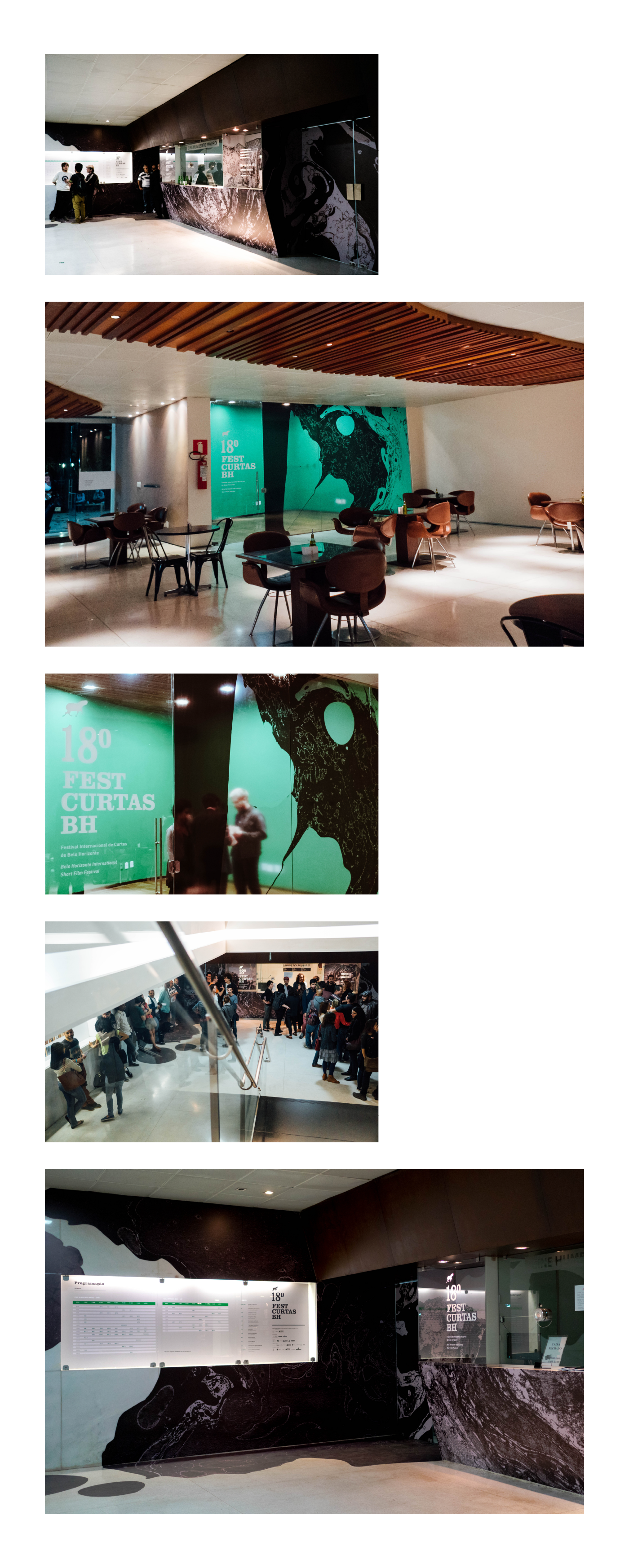 A partir da identidade criada, a produtora audiovisual Apiário desenvolveu o teaser da mostra com o uso de processos analógicos e stop-motion.
Based on the visual identity created, Apiário studio produced the teaser of the festival with the use of analogue features and stop-motion.